12/03/2019
News
to read
Are defending Asian league champions like Alvark Tokyo, San Miguel Beermen, and Al Naft in shape for a title repeat?
ASIA - Winning a title in an Asian league is a tough enough task and as the cliché goes, it's even more difficult to repeat as champions. The defending title holders in each of these leagues have done well to maintain their status as strong contenders, but it's just much harder with the rest of the playing field improving to catch up.
This week in Asian basketball league action, let's check out on how the defending champs are doing!
Information and stats are updated as of March 12, 2019.
Bahrain Premier League
Defending Champions: Manama
Among all the leagues, Manama are the among the first to be out of the running for a title defense. Manama went suffered only one loss on their way to the Semifinals and had already commanded a one-game lead over their opponents, Al Riffa, to start the series. They had already dominated Al Riffa during the regular season with 2 wins for a combined 59-point deficit and were just one win away from booking a trip back to the Finals against rivals Muharraq.
Al Riffa has other plans and instead recorded back-to-back wins including an 81-79 clincher to pull off the upset. Their defense held two of Manama's main scorers, Maitham Isa (12.8 points per game) and Mohammed Hammooda (12.0 points per game), to a combined 13.5 points per contest in the final 2 games.
Adding more salt to the wound was the stellar performance of Mohamed Kawaid, who had played with Manama last season in their championship run. The national team star recorded 15 points, 10 rebounds, and 2 assists in the deciding game.
Korean Basketball League (KBL)
Defending Champions: Seoul SK Knights
Another team that has already lost their chances to defend the crown are the SK Knights. They started out the season slowly, constantly changing foreign players and even falling to a 10-game losing streak. By the time things were starting to pick up, the Knights were already too far behind and out of the running for playoff contention.
The Knights were coming off a successful run at the FIBA Asia Champions Cup 2018 where they finished at 3rd place and and Kim Sun-Hyung just recovered from an injury. The guard has still the starred for the Knights with averages of 14.0 points, 3.2 rebounds, and 3.9 assists, highlighted with a 49-point game. There wasn't much else that went the Knights' way and that's why there will be a newly crowned KBL champion this season.
Alfa Lebanese Basketball League
Defending Champions: Homentemen
Homentemen won the league in exciting fashion against Al-Riyadi last season in a Finals series that went all the way. They are still major contenders to return to the finals and win it all this season, but their recent form is slightly concerning.
Homentemen's record dropped to 10-3 after suffering their biggest loss of the season to Champville, 96-80. They simply had no response for Asian legends Fadi El-Khatib (30 points, 4 rebounds, 3 assists) and Hamed Haddadi (25 points, 17 rebounds, 5 assists) in the lopsided game. To make Homentemen's defeat look worse in hindsight, Champville proceeded to lose their next game to Beirut, 90-79.
It's not the end of the world for Homentemen, but they've certainly had better weeks than this one.
Chinese Basketball Association (CBA)
Defending Champions: Liaoning Flying Leopards
Speaking of bad weeks, the defending CBA champions lost three straight games which nearly matched their total amount of losses over their entire season. The last time Liaoning lost three straight games was 6 seasons ago. The Flying Leopards had already locked up a the 2nd seed in the playoffs and have a 37-8 record, but this is a bad time to have a struggling stretch just before the playoffs.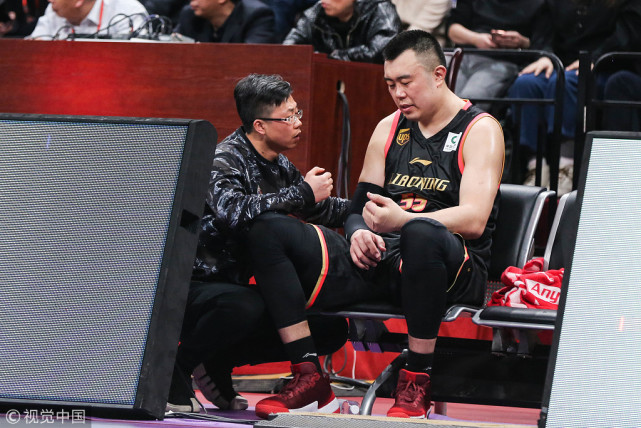 More than the losses itself is the loss of Han Dejun to a palm injury. It remains unclear when Han will be back in time for the playoffs or when he will return, but it's obvious how much the team misses their All-Star center. In the first 40 games of the season, Han averaged 28.6 minutes, 14.0 points, and 10.1 rebounds.
Philippines Basketball Association (PBA)
Defending Philippine Cup Champions: San Miguel Beermen
It's not all bad news for the defending league champions of Asia! The San Miguel Beermen are in better shape as ever and are currently on a 4-game winning streak. The Beermen's 5-time MVP June Mar Fajardo is in top-notch form coming back from his national team duties, putting up 33.5 points, 16.0 rebounds, and 2.5 assists per game on 85.7 percent shooting from the field in the past two games this past week.
The defending champions of the Philippine Cup are well-rounded with 6 players scoring in double-digits on average and they will get an added boost when Christian Standhardinger recovers from a knee injury.
B.League
Defending Champions: Alvark Tokyo
It's crazy to think that the defending champions have the are only one of 4 teams with at least 30 wins (32-12) and are on an 11-game winning streak, but are only 3rd in their own division, having to get through to the playoffs via a wildcard.
Such is the life for Alvark Tokyo who share the Eastern Division with Chiba Jets and Tochigi Brex, the two primary candidates to topple the defending champs. Nothing much has changed for the FIBA Asia Champions Cup 2018 runners-up as they are still mainly using Yudai Baba, Daiki Tanaka, Seiya Ando, and Joji Takeuchi which should be enough for at least another deep playoff run.
Super Basketball League (Chinese-Taipei)
Defending Champions: Pauian Archiland
Pauian hasn't secured the top spot in the SBL standings that much this season, but the race between all 6 playoff teams has been pretty close anyways.
They are currently the hottest team since the Lunar New Year's break with only one loss and 5 straight wins so far. Getting former NBA player Orlando Johnson was the boost that the team needed and he has responded with 22.4 points, 9.3 rebounds, and 3.3 assists in his 15 games with the team.
Iraq Basketball League
Defending Champions: Al Naft
Currently with a 17-2 record with a final game left against 8-11 Zakho, Al Naft should be able to finish out the regular season in the Top 2 spots of the standings. It should be a three-way race throughout the rest of the way in the playoffs between the defending champs, last year's runner-up Al Karkh, and Al Shorta who are all tied with 17 wins right now.
Al Naft still have the reigning Foreign and Local MVPs, Demario Mayfield and Qutaiba Al-Doori, on their team as well as high-flying Ali Ismael so they are still in a pretty good position to repeat as IBL champions this year.
FIBA